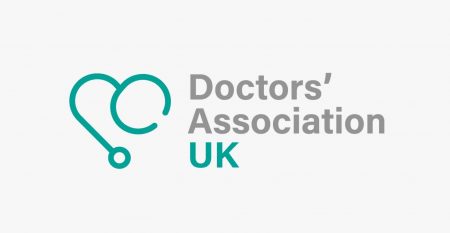 Doctors' Association UK is a non-profit association and advocacy group for the UK medical profession. Rebrand by ClearBrand.
"We retained their green as a recognisable asset of their previous brand. Aside from this, there was a wholesale change. We introduced a new bold and assertive font and 'The voice of frontline doctors' message was kept front and centre.
The new logo mark covers doctors (stethoscope) and their compassionate approach to doctors' wellbeing (Heart).
We provided flexible social media templates and photography sets that allowed DAUK to be as bold with their visual approach as they are with their physical campaigning." – ClearBrand