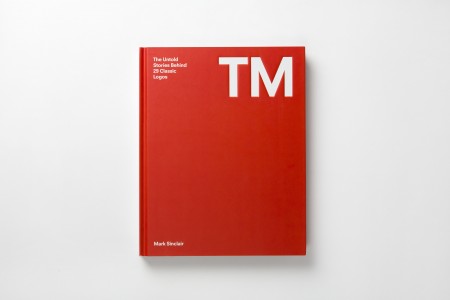 Buy: Amazon UK ›
Buy: Amazon USA ›

TM: The Untold Stories Behind 29 Classic Logos is a new book by Mark Sinclair which gives an insight into how 29 major logos were developed.
The book doesn't pretend to be a best of guide for top logos, and is instead an interesting read to discover the background of some of the key brands that define our generation.
A good range of identities are included in book, such as Bell System, London Underground, National Theatre, Woolmark, Coca-Cola, Penguin Books, Michelin, I Love New York and V&A.
The book is written by Creative Review's Deputy Editor, Mark Sinclair – so he has access to interviews with the original designers, ensuring the typical hearsay of such stories is either confirmed or corrected.
TM is published by Laurence King and is 224 pages.