ElevArte Community Studio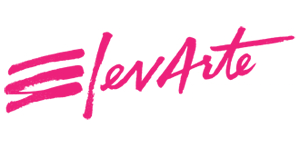 Firebelly have an annual Grant for Good program, which awards a year's worth of marketing, design and business planning services free of charge to a deserving non-profit organisation. This amazing program is not only doing good for the charity – but has produced some great results in terms of design materials.
The winner of the 2012 award was ElevArte, a community arts studio in Chicago.
"Formally known as Pros Arts Studio, they experienced a complete reinvention of their identity. With a focus on arts within their community, their new name and image that demonstrated all the amazing work they had been doing for the previous 35 years with a focus on their future and the youth they were elevating."