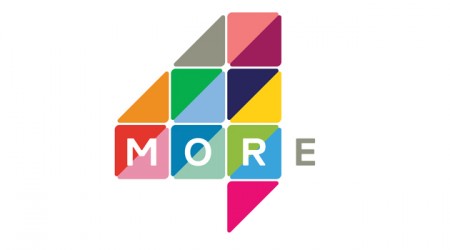 The UK television channel More4 has just relauched with this fresh new identity created by ManvsMachine.
"The re-brand is centred round a bold, flexible logo that morphs through a series of flips, folds and reveals. The colour palette reflects the vibrant nature of interiors, food culture, fashion and other contemporary lifestyle programming."

"Live-action idents see the brand break out into the real world in the form of mechanical 'flippers'. The installations inhabit environments from a domestic staircase to an abandoned fishing boat in Dungeness. To achieve this ManvsMachine teamed up with installation design pioneers, Jason Bruges Studio, to help design and build a flexible system consisting of over 400 individual flipper units."
There is a good article on Creative Review talking through the rebrand.