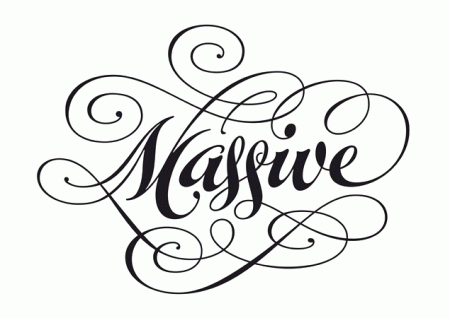 Playful logo for Massive by Root.
This is Root's description of the project:
"Massive devise and produce extravagant parties, launches and events for private clients and global corporations. The brief was to create a distinctive brand that encompassed the flamboyant personality of the Partners and reflect the personality of the Company delivering a message of quality and fun across all media platforms.
To differentiate Massive and their service from their competitors we developed a unique script font identity inspired by formal caligraphic elements. Embellished with extravigant flourishes the logotype represents both the authority, quality and decadence that would be associated with any Massive event or party.
To build the Massive brand we conceived and art directed a series of unique eclectic images which were used across the stationery range and the website."