Maggie Macnab recently got in touch to let us know of her TEDxABQ talk she recently gave titled 'The Nature of Symbols'.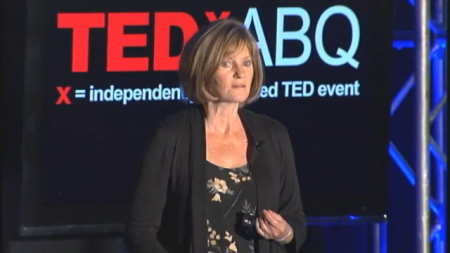 She examines how creative problem-solving correlates human visual expression with nature's process.
You can view the video here.
Maggie's work has been recognized by Communication Arts, Print, Step by Step, the American Ad Fed, The NY Art Directors Club, and the AIGA. She speaks for conferences and schools in the US and abroad, has owned Macnab Design since 1981, teaches design theory at the University of New Mexico and the Santa Fe University of Art and Design, and is author of "Decoding Design: Understanding and Using Symbols in Visual Communication". She is currently working on her second book for Peachpit Press.