Company have created this distinctive identity for The Larder, a modern British restaurant, bakery and delicatessen in London's Clerkenwell district.
Inspired by traditional British values, they used simple serif typeface, and a rich gold and deep aubergine colour scheme, which was supported by an ornamental pattern, to create a look that is classic yet contemporary.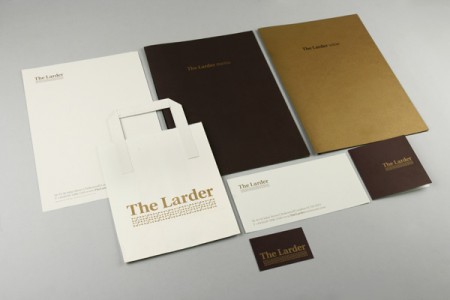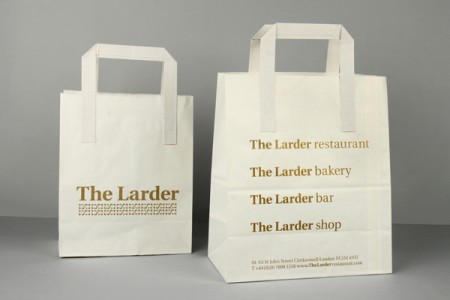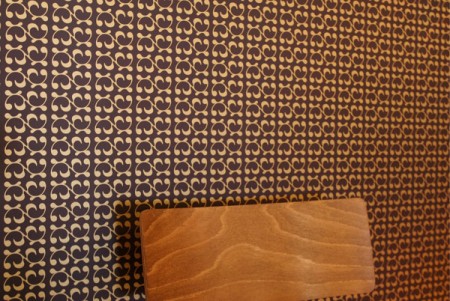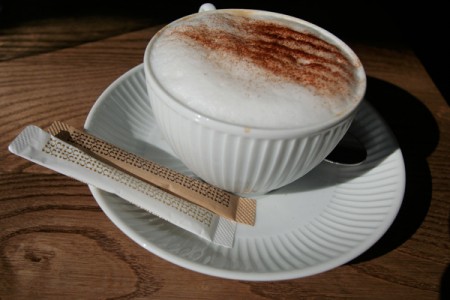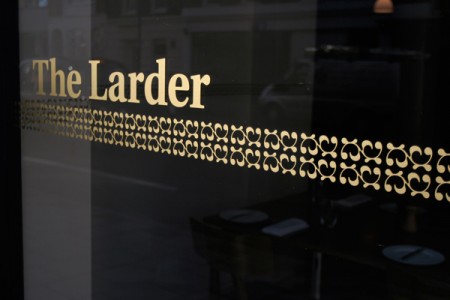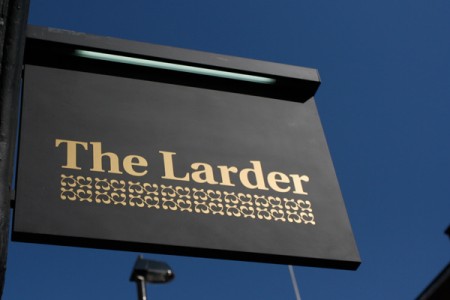 Originally sighted here.